Light-Duty Fleet Maintenance & Repair Services
Control light-duty and car fleet maintenance costs with CarFix Auto Center and Body Shop's managed fleet auto repair maintenance and services. Each breakdown takes a car and light-duty vehicle from your fleet off the road. Avoid extended vehicle downtime with a carefully tracked routine maintenance program. Managed fleet maintenance boosts fleet productivity and controls fleet repair costs.
Unforeseen Breakdown?
At CarFix Auto Center and Body Shop we move fast to get you back on the road and keep repair costs under control. We respond quickly with mobile repair options and towing services. We offer 24/7 online scheduling request options to ensure your drivers can get their vehicle in and out of the shop with express service.
Comprehensive Maintenance Services
Convenience: At CarFix Auto Center and Body Shop in Chicago, we are always there for you with 24/7 online scheduling options for driver convenience. CarFix Auto Center and Body Shop offers mobile repair and tow options, as well as in-shop repair and maintenance solutions. Ask us about bundled maintenance programs that provide you with a complete picture of your fleet's scheduled services, auto repairs and costs.
Trustworthy: Fleet owners and drivers in Chicago and across the region say that CarFix Auto Center and Body Shop is the best fleet auto repair and maintenance shop. But don't take our word for it, read reviews from our customers.
Competitive: At CarFix Auto Center and Body Shop in Chicago, we want your business! That is why we offer fleet services at a competitive price. CarFix Auto Center and Body Shop makes your fleet's auto repairs, scheduled inspection management and service reporting affordable.
Quality: Auto repairs and maintenance done on your fleet cars and vans is done by professional mechanics and backed by work warranty options. For each fleet vehicle you can get a full repair history.
Fleet owners need to minimize fleet maintenance costs and maximize productivity. Get a fleet that works harder and safer with services that help you reduce your fuel costs, operating costs and more while keeping your fleet on the road. Call CarFix Auto Center and Body Shop today at 773-279-9914 or stop by our shop at 3555 W Foster Ave, Chicago, IL.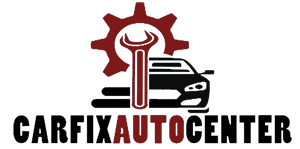 Great Service
Collision and Auto Body Repair, near
Chicago, IL
A new driver bumped my parked car and did a fair amount of damage, Car Fix Auto Center did a great job repairing it. They are quick, honest, professional and just the kind of local business you WANT to do business with. A gem of a local small business and I can't recommend them enough. Hopefully you don't need their services but if you do this is the place to take your car! Great business and owner.
Candace S