The Best Auto Repair And Maintenance Services
From AC Repair To Oil Changes And More
At CarFix Auto Center and Body Shop, we understand the importance of keeping your vehicle running at its best. That's why our team of certified and highly skilled technicians is dedicated to providing top-notch services at our auto repair shop in Chicago, IL.

Our team is equipped with the latest diagnostic tools and technology to ensure that any issues with your vehicle are accurately identified and effectively resolved. We use only the highest quality replacement parts, fluids and filters to ensure that your vehicle is returned to you in top working condition.

From routine preventative maintenance to more extensive repairs, we have the knowledge and expertise to keep your car, truck or SUV running smoothly in Chicago. Whether you need a simple oil change, brake replacement or a complex engine rebuild, our team of expert technicians are here to help you. Trust us to provide you with the highest level of service and skill to keep your vehicle running in optimal condition.

Our services include: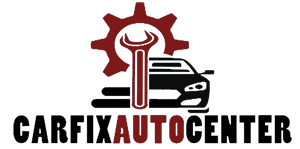 Great Service
Collision and Auto Body Repair, near
Chicago, IL
A new driver bumped my parked car and did a fair amount of damage, Car Fix Auto Center did a great job repairing it. They are quick, honest, professional and just the kind of local business you WANT to do business with. A gem of a local small business and I can't recommend them enough. Hopefully you don't need their services but if you do this is the place to take your car! Great business and owner.
Candace S