Engine Repair Services
Trust CarFix Auto Center and Body Shop in Chicago For Engine Repairs
Maybe You Need A Tune-Up
Driving through Chicago you notice a sound coming from your engine and it's not the exhilarating roar of your engine at peak performance. Many customers resolve engine performance issues and completely avoid the cost of engine repair with a simple tune-up. Call CarFix Auto Center and Body Shop at 773-279-9914 today to get a full tune-up!

Affordable Engine Repair You Can Trust
Today's engines are highly complex and contain just as many computer parts as mechanical parts. Trust your engine repairs to a team that is not only honest and reliable but also highly trained in the latest diagnostic and repair techniques.
Get An Engine Repair Estimate
Sometimes your truck or car engine needs to be repaired. Seals, pistons, and rods wear out and may need to be replaced during your automobile's lifetime. At CarFix Auto Center and Body Shop we provide you with an honest cost estimate, affordable options to keep the cost of engine repair low, and the highest standard of service.
Get The Best
To learn more about our engine repair and maintenance services, please contact us by phone at 773-279-9914 or stop by today at 3555 W Foster Ave, Chicago, IL, 60625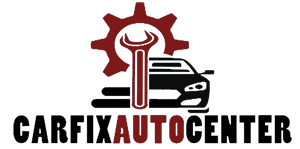 Great Service
Collision and Auto Body Repair, near
Chicago, IL
A new driver bumped my parked car and did a fair amount of damage, Car Fix Auto Center did a great job repairing it. They are quick, honest, professional and just the kind of local business you WANT to do business with. A gem of a local small business and I can't recommend them enough. Hopefully you don't need their services but if you do this is the place to take your car! Great business and owner.
Candace S