Glendale Heights Auto Repair
Find Glendale Heights auto repair services just a short drive away at CarFix Auto Center and Body Shop
If you are looking for excellent auto repair services in the Glendale Heights, IL area, make the short drive to CarFix Auto Center and Body Shop to find what you are looking for, along with outstanding customer service and vehicle knowledge. Whether it's brake repair, front end work or scheduled maintenance, we've got the skill and expertise to treat your vehicle right and to give you a great experience.
We know you've got options when it comes to auto repair. That's why we specialize in not only the repair work, but also in providing you the customer service excellence that you deserve to make everything go smoothly. We can't tell you that there won't be any surprises because we don't know what we are going to find on a vehicle until we get to look at it. But, we will communicate well and keep you updated on our progress.
Call us today at 773-279-9914, or stop by our shop at 3555 W Foster Ave, Chicago, IL, 60625, and let us ease your mind by making the repairs or conducting the maintenance that your vehicle needs to keep you safe and sound. We look forward to serving you!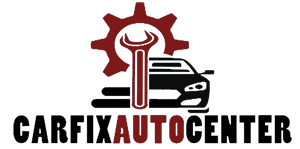 Great Service
Collision and Auto Body Repair, near
Chicago, IL
A new driver bumped my parked car and did a fair amount of damage, Car Fix Auto Center did a great job repairing it. They are quick, honest, professional and just the kind of local business you WANT to do business with. A gem of a local small business and I can't recommend them enough. Hopefully you don't need their services but if you do this is the place to take your car! Great business and owner.
Candace S