Jeep Repair Services and Maintenance in Chicago
CarFix Auto Center and Body Shop: The Pro Mechanics Jeep Drivers Count On
Repair and maintenance for all Jeep make and models including:
Jeep Gladiator
Jeep Grand Cherokee
Jeep Wrangler Rubicon
Jeep 4xe and Grand Wagoneer
CarFix Auto Center and Body Shop in Chicago understands the dedication and commitment of Jeep owners is unparalleled. CarFix Auto Center and Body Shop offers Jeep repair and maintenance to help drivers embrace freedom and adventure both on and off the road. Jeep is built on a commitment to rugged strength and engineering that inspires drivers to explore places inaccessible to ordinary cars.
Jeep Maintenance
Jeep owners push boundaries, and some put their Jeeps through grueling off-road adventures. At CarFix Auto Center and Body Shop we provide sophisticated 4x4 system diagnostics to help you maintain your Jeep so it can conquer almost anything.
Offering Electronic Diagnostic Services Including:
Jeep Hands-Free Active Driving Assist
UCONNECT wireless connectivity
Advanced driver safety features and displays
Engine and Warning Light services

Supporting Advanced Technologies
Like Jeep, CarFix Auto Center and Body Shop is committed to helping Jeep owners stay on the road and ahead of the curve with advanced diagnostics and state of art repair services. CarFix Auto Center and Body Shop is dedicated to the highest standard of excellence in every repair. We are ready for the new advances in solar power charging, instant 4x4 torque and fuel-saving hybrid technologies Jeep Wrangler and Grand Cherokee are offering.
Jeep Repair Near Me
CarFix Auto Center and Body Shop prides itself on offering high quality, affordable repair, and maintenance services. Call 773-279-9914 today or stop by our Jeep service center. We are conveniently located near you, at 3555 W Foster Ave, Chicago, IL, 60625. Our friendly and knowledgeable staff is waiting to help!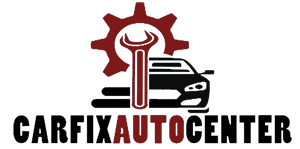 Great Service
Collision and Auto Body Repair, near
Chicago, IL
A new driver bumped my parked car and did a fair amount of damage, Car Fix Auto Center did a great job repairing it. They are quick, honest, professional and just the kind of local business you WANT to do business with. A gem of a local small business and I can't recommend them enough. Hopefully you don't need their services but if you do this is the place to take your car! Great business and owner.
Candace S